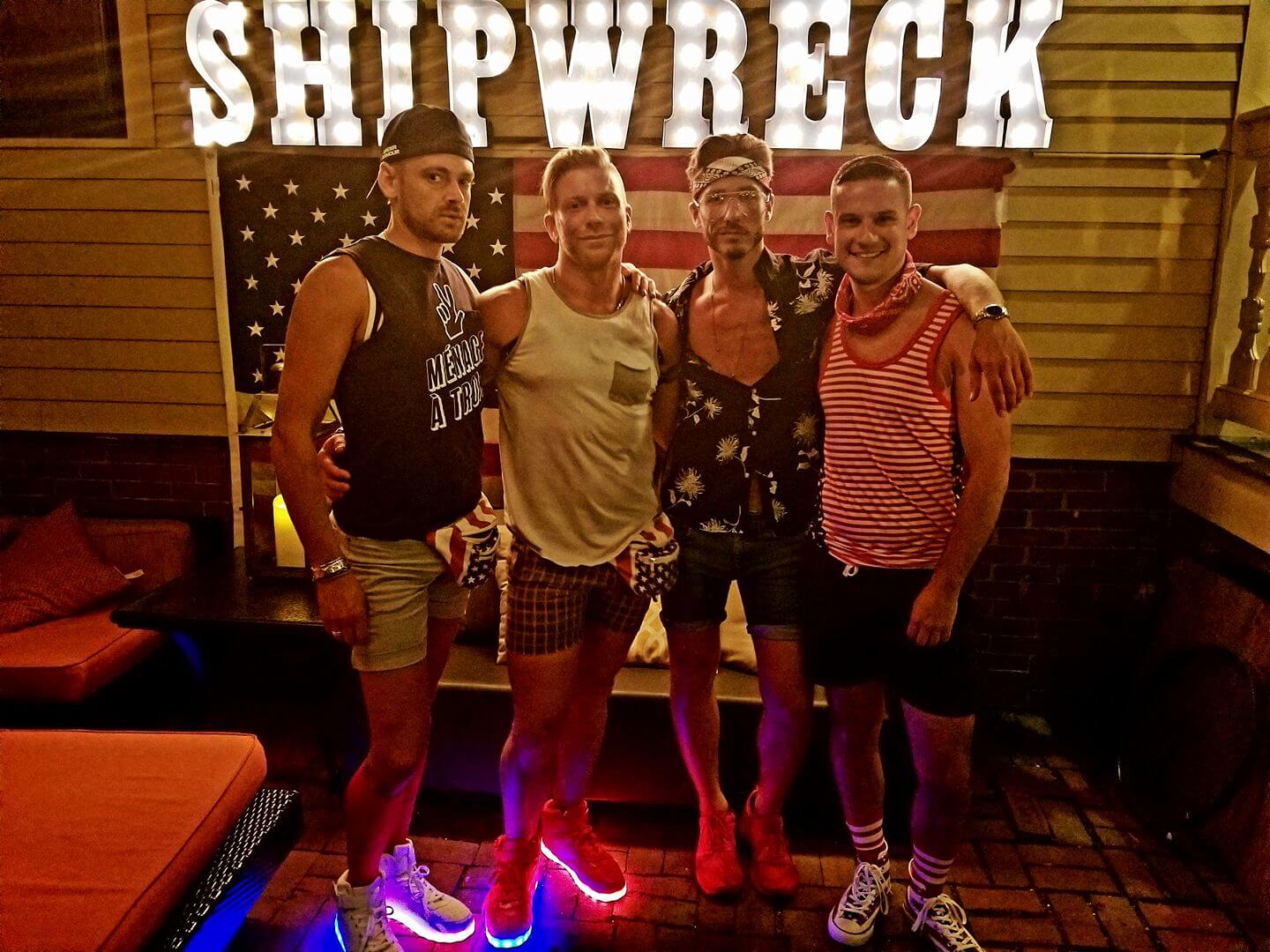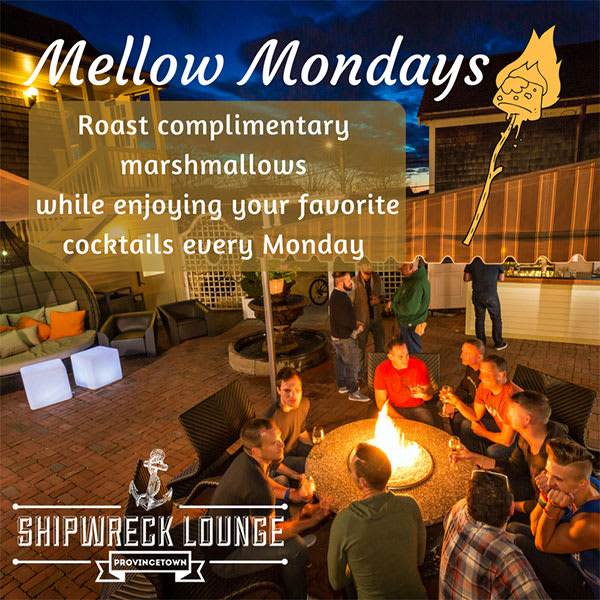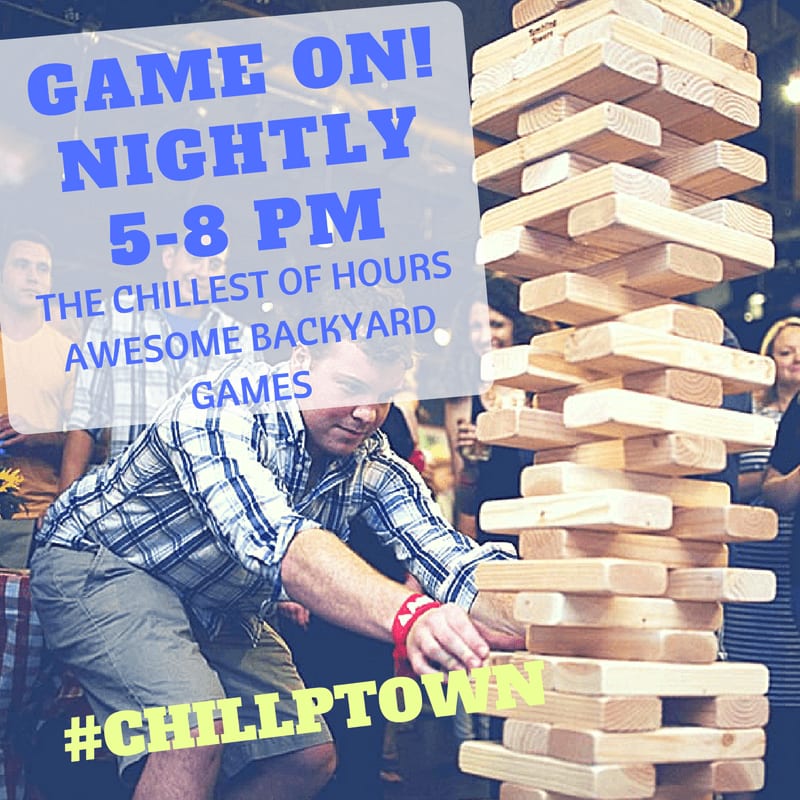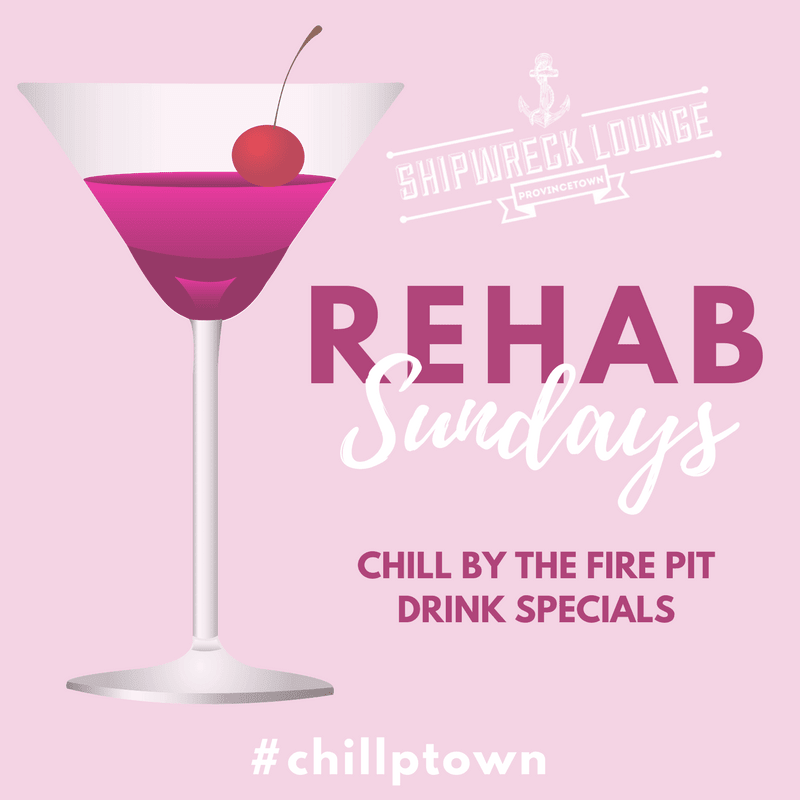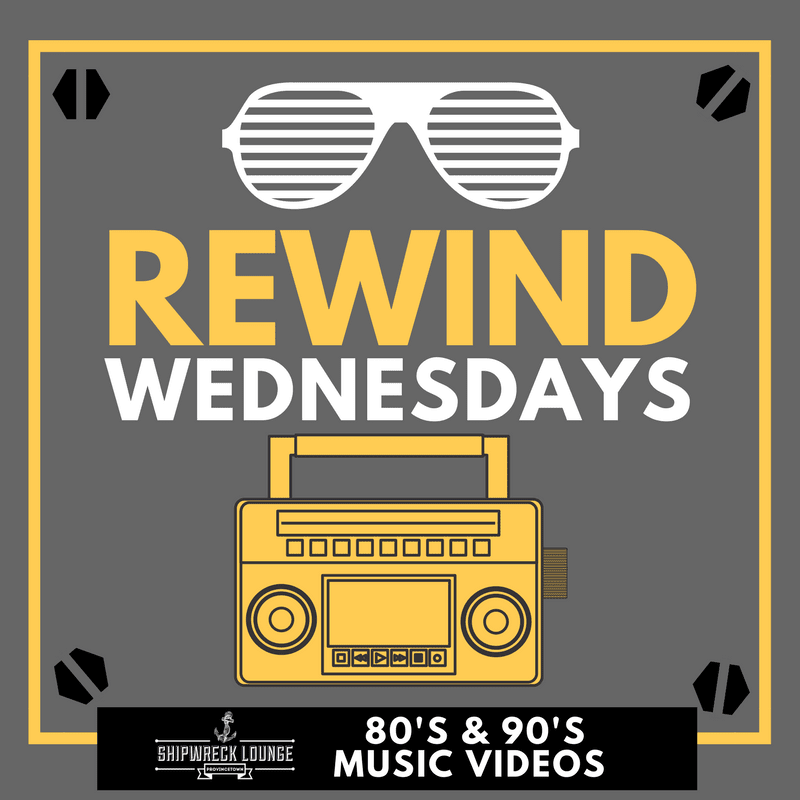 SPECIAL EVENTS
OPENING NIGHT  April 6  Join us to celebrate the start of the 2018 summer season!
PATRIOT'S DAY WEEKEND  April 13-16  Come help celebrate Spring's arrival.
MEMORIAL DAY WEEKEND  May 25-28  "Sanctuary at the Shipwreck."  Avoid Commercial St. crowds and come party with us to kick off the summer.
FILM FESTIVAL FESTIVITIES  June 13-17  Come rub elbows with all the movers and shakers during the Film Festival.
JULY 4TH WEEK   Celebrate independence with nightly parties at the Shipwreck all week long.
BEAR WEEK  July 7-14   Bears, cubs, otters, wolves, twinks and their admirers..ohh my
DILF PARTY  July 28  Find a hot daddy or two fireside at the Shipwreck.
CARNIVAL WEEK  Aug 11-18   Celebrate Carnival with us for a week of fun with parties each night.
GAY PILOTS WELCOME PARTY   Sept 13  Come meet the men of the friendly skies and get your wings pinned on!
SINGLE WOMEN'S MIXER  Oct 10  Calling all the single ladies for our annual mixer.  Come find the woman of your dreams.
HALLOWEEN WEEKEND  Oct 26-28  Come get your spook on at Ptown's most popular Halloween party.  Show off your goods and your favorite attire.
HOLLY FOLLY WEEKEND  Dec 1-3  Meet the men of Boston's singing sensation at the annual party Friday Dec 1.
NEW YEARS WEEKEND   Ring in the New Year in Provincetown style.  This is a not to be missed weekend full of fun!